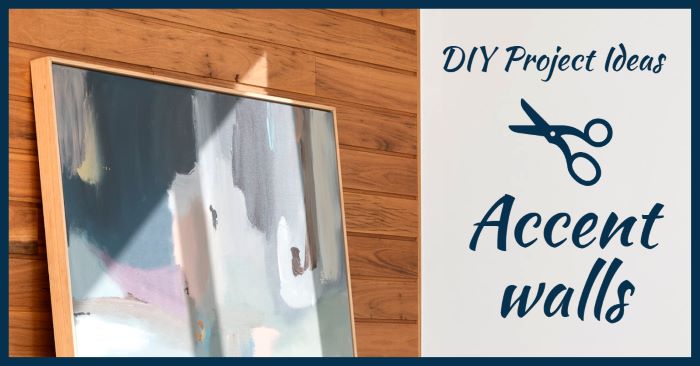 DIY accent walls are a popular choice for upgrading a space. Creating an accent or feature wall can add depth and interest to rooms of any size or shape. For a rewarding DIY project, you might consider adding texture to your chosen wall with wood slats or trim.
Stained slats
Wood slats are a stylish yet simple way to dress up a blank wall. You can arrange them either vertically or horizontally, depending on your preference. Once you cut and sand the slats to size, apply a conditioner and stain to bring out the natural wood grain and color.
This type of wood trim accent wall is incredibly versatile and can fit almost any interior design style. Choosing a stain to match other wood finishes in the space is a great way to create a cohesive aesthetic.
Angled accent wall with wood trim
While most board and batten accent walls use 45 degree angles, you can create a stunning geometric wall design by using a mixture of 30 and 60-degree angles instead. Match the paint color subtle style, or go bold with contrasting shades.
To create this type of DIY wood accent wall, you'll need to draw a design for your angles on paper first. Attach trim pieces with a nail gun and enjoy your new DIY accent wall with a striking geometric pattern.
Smooth your walls
Adding texture is a popular way to create an accent wall, but the key to perfect texture is starting with a smooth surface. Consider using backer board for your wall projects to create a perfectly level canvas for your artistic vision.
Cement backer board works similarly to drywall, but is completely resistant to rot and moisture damage. It's also inexpensive and easy to cut to size using your own tools.
When you think of an accent wall, you may think of a contrasting paint color. However, there are many ways to create texture and depth with other methods like board and batten, shiplap or wall molding. If your space needs some extra style, consider these ideas for creating the perfect accent wall.